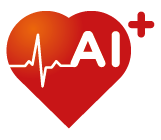 Being Online Is Not Enough,
Transform Your Business With AI
Juru.AI is an advanced marketing technology platform that offers comprehensive AI-powered business solutions
to the F&B, retail and service industries, enabling them to tap into unlimited growth opportunities.
We are immensely proud to receive not just one but two highly coveted Sin Chew Business Excellence Awards this year, which stand as a testament to our unrelenting towards achieving excellence for our clients and community.

These prestigious awards, coupled with the SME100 Award, are a constant affirmation of our steadfast pledge to provide exceptional quality and value.
If You're Interested,
Contact Us Now!
Fill in the form and we'll contact
you for more details with free services